Why We Broadcast
Breath of Life Ministries seeks to help individuals discover the truth of God's life-enabling concern for their well-being. The mission of Breath of Life Ministries is to present the everlasting gospel of Jesus Christ to all people groups from a contemporary, urban perspective.
Upcoming Programs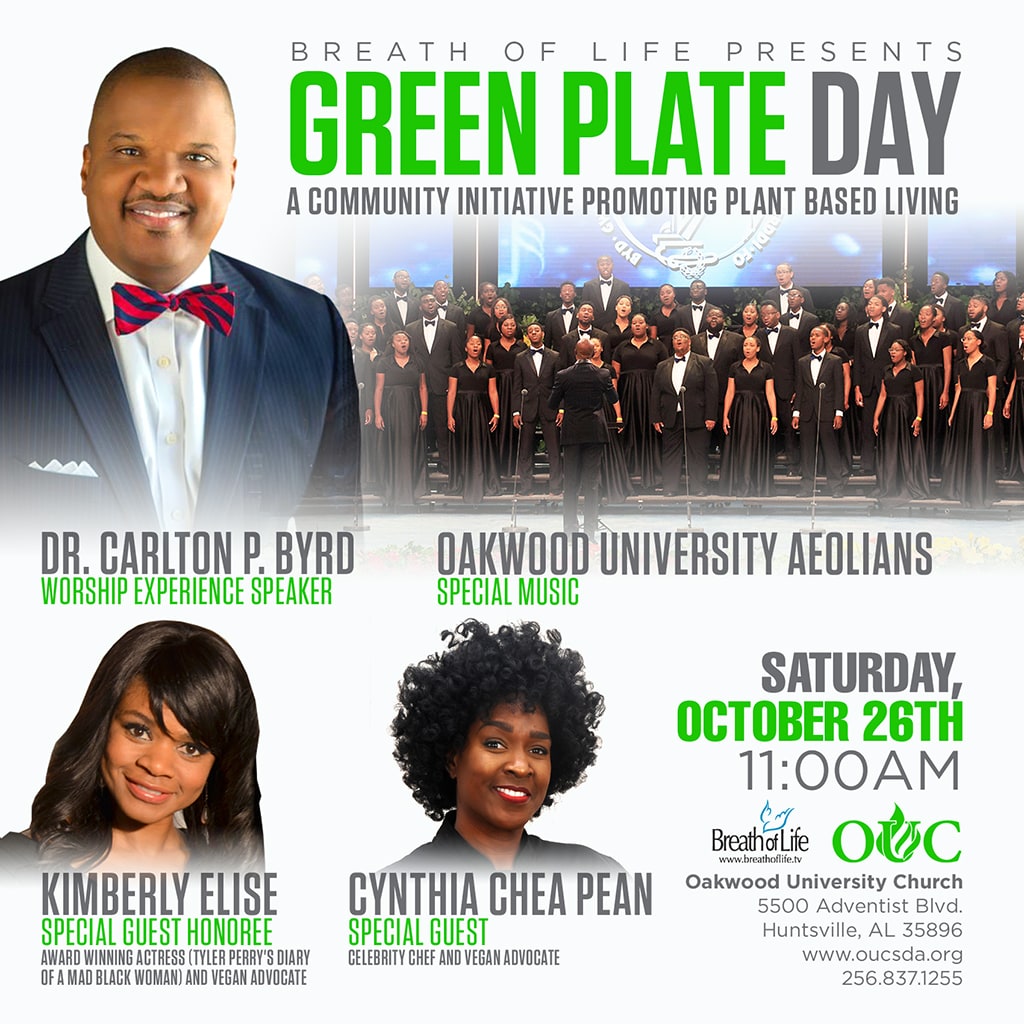 Green Plate Day
A community initiative promoting plant based living with special guest honoree Kimberly Elise, award winning actress, and Cynthia Chea Pean, celebrity chef and vegan advocate.
4000 Donors Needed
You Can Make a Difference!
Each month 4,000 donors are needed to give $40.00 to help keep Breath of Life on the air. You can make a difference with your tangible donation. By supporting Breath of Life, lives are transformed as individuals come into a saving relationship with Jesus Christ.

DR. CARLTON BYRD,

SPEAKER/DIRECTOR
1-3
Bethany Church – Summer Revival, 2500 NW 50th Street, Miami, FL 33142
10
Oakwood University Church – Grand Re-Opening of Church Sanctuary
17
Oakwood University Church – Back to School Revival, Part 1; Special Musical Guest: "Casey J"
24
Oakwood University Church – Back to School Revival, Part 2; Special Musical Guests: Anthony Brown & Group Therapy
30-31
Abney Chapel Church – 100th Church Anniversary, 2996 Rosehill Road, Fayetteville, NC 28301
7
Oakwood University Church
14
Oakwood University Church
21
Mt. Zion Church – 100th Church Anniversary, 64 Marlboro Street, New Haven, CT 06517
28
Oakwood University Church
PO Box 5960
Huntsville, AL 35814-5960